Dismissing Candidates: Chris Petersen
Now that Charlie Weis is out for good at Notre Dame the Irish will turn to their coaching search. Finding a successor is going to be tough for AD Jeff Swarbrick as Urban Meyer was the first to say no and today top target Bob Stoops turned down the Irish within two hours of the job opening up.
Until the coaching hire is done we'll spend some time doing the opposite of what every other website out there is doing. Here at ITB we'll tell you why the guy you just suggested isn't the right man for the job. We'll start with a guy in Chris Petersen who is a hot commodity at Boise State University and work our way through Brian Kelly, Butch Davis, Gary Patterson and should it come down to it we'll tackle Brian Billick and Jon Gruden as well.
Winning ball games, academics, recruiting nationally are the three most critical areas to Irish fans. While they vary in their priority to fans they are the three spots that they'll agree matter. Lets examine our list of guys taking this into account.
Here's the first edition of "Dismissing Candidates"
Chris Petersen
Winning Ball Games
The man no doubt has won ball games. He's posted back to back undefeated seasons and the 2006 campaign as well, beat Oklahoma in the Fiesta Bowl for his first bowl win. The brains behind Dan Hawkins' promotion to Colorado is 35-4 overall in four seasons of leading the Broncos. He's won games against the likes of Oregon, OU and Hawaii during his tenure so it appears his win loss record is solid. However he is 1-2 in bowl's including losing to an unranked ECU team in 2007.
Petersen's been the product of bad football as he's built his gaudy record by defeating just three ranked opponents; Oregon twice and Oklahoma in the Fiesta. During his tenure he's been the underdog just five times while his Broncos have been a double digit favorite some 31 TIMES! The point is Petersen's never been in a pressure cooker where every game is a battle. If ND was playing the Boise State schedule Weis would probably still have a job.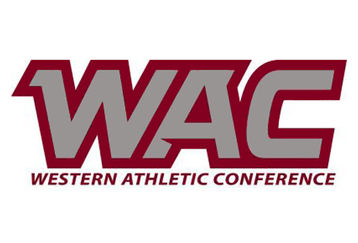 Read more for the rest of why Chris Petersen isn't the choice for ND
Academics
This isn't meant to bash the Boise State education but upon looking at the US News and World report I did a school search for the Broncos and the ranking of 54 stood out to me; but then I realized they had only scored 29 points and were being ranked 54 out of just the west. To put it nicely, Chris Petersen faces very little difficulties in recruiting kids to Boise State academically; the school in general accepts 86.2% of applying students.
Notre Dame only admits 26.7% of their applicants. Yes, ND has more applicants than Boise State but folks would be underestimating the difference if they thought this wouldn't affect recruiting. Petersen is taking all the kids he can get at Boise State and academics don't play the crucial role that they do for the Irish.
Another facet of the academic portion of the job is the graduation rate. Notre Dame's GSR is currently an NCAA leading 96. Boise State clocks in at a whopping 58. Not only are the kids Petersen lands at Boise State not of the academic pedigree of the Golden Domers standards but they're not finishing school when he gives them a shot at a degree on campus. Swarbrick and Co are proud of that FBS leading rating and Petersen's done nothing to show that he can maintain that status.
Recruiting Nationally
The Broncos, under Petersen's careful eye, currently rank at #79 nationally according to Rivals and they've only secured five commitments for the signing day that is only a couple months away. That small class is littered with great talent from the Boise State perspective as 80% of the players are three star recruits a major win, in Boise.
However, a quick look at the Boise State roster shows that the bulk of their recruits come from California, Washington, Idaho and Texas. They've got a couple kids from east of the Mississippi but in no way is the coach experienced in recruiting the national landscape. With the exception of 1992, which he spent at Pitt, Petersen is purely a west coast guy with stops in Oregon, Portland State and UC-Davis before settling in Boise.
The Irish don't have the access to great players in their backyard. Indiana isn't a fertile recruiting ground. With no midwest ties, no ties to the south or the northeast Petersen enters at a disadvantage. With Ohio State, Michigan, Illinois traipsing around the Irish's backyard looking for recruits the competition needs to have a foot in the door. Throw in Penn State, Tennessee and the occasional journeying of Saban, Meyer, Stoops or Brown into that area for a special case and you've got to have an in.
Couple Petersen's lack of experience in the midwest with his lack of experience with recruiting battles and the problem is only compounded. Recruiting Boise State is a tough sell to kids because of location. Maybe the kid wants his parents to see him play more or the guy is hoping that big D-I offer is going to roll in. At Notre Dame and schools in that top 30 program area these are the least of their worries.
Kids in the ESPN, Rivals, Scout Top 150 aren't hoping an offer comes through, they've already got all of them. They know they're good, they want to be sold on why they should go play somewhere, not told they'll get a chance to compete on a Friday night ESPN game. These kids need a guy who can sell them on their NFL dreams as well as compete with the negative recruiting that is the name of the game across the country.
Petersen's never had to battle for a recruit with a coach wearing two national title rings (Meyer), a coach getting Pro Bowl quarterbacks to send a text (Kiffin), a list of first round draft picks a mile long (Tressel) or a guy like Saban, Carroll, Brown or Stoops who have sold themselves to mothers of high profile athletes for almost a decade.
Summary
Chris Petersen is a great coach, he's led the Broncos to a string of big games including the Boise State beating of the Sooners in the Fiesta Bowl. He's a guy that seems ready to take control of a bigger program than the Boise State Broncos. However, the Dan Hawkins to Colorado is the greatest cautionary tale of what can happen when a guy gets in over his head. Managing a team with mediocre talent in a poor conference is one thing; driving a multimillion dollar athletic machine through a BCS level schedule is another.
Petersen, if he is looking to step up to the big boy table would be better served proving his mettle at a program of Baylor, Iowa State, Kentucky ilk then trying to graduate to a football factory. Jumping from the wasteland of the WAC into the Notre Dame pressure cooker would quickly expose the head coach.
Next up Gary Patterson