Week Seven Game Previews: Part I
The game week against is kicking off early as the Broncos of Boise State take on the Golden Hurricanes from Tulsa on a Wednesday night non-BCS showcase on ESPN. This contest is backed up by a stout Big East contest on Thursday night as we charge into what should be a stellar college football weekend. In this first edition of the Week Seven Previews we'll take a look at the key non-BCS match ups, the Big East as well as the ACC contests on this week's slate. With teams getting into the thick of the conference schedules games in mid-October hold a tremendous amount of weight on the intensifying conference races.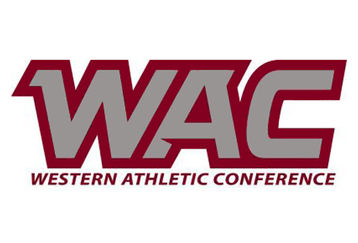 Full Game Previews for the ACC, Big East as well as the best of the WAC, MAC and MWC  after the jump…
The ACC features five games this week as UNC, FSU and Duke take advantage of bye weeks to regroup for the long conference season. With four conference contests there should be a lot of ground made on determining to who is for real in the league.
Wake Forest @ Clemson
Both teams are 2-1 in league games however Wake's loss came to a decent BC team while Clemson blew a two score lead in losing to a struggling Maryland squad. Look for Dabo to try and push the undersized Deacons around on both fronts as Grobe and company try to push their win streak to three. Skinner has been the ACC's best quarterback lately and he'll be tested against Clemson's talented front.
NC State @ Boston College
The Eagles are coming off a beating at the hands of the 4th ranked Hokies, which would be troubling except the Wolfpack enter off a 21 point loss to Duke. David Shinskie should be able to get back on track against a State secondary that has been bad against the pass as of those in the FBS ranks. Tom O'Brien and Mike Archer have to find a recipe that works in the back four or they'll be torched for the third week in a row.
Virginia @ Maryland
Two weeks ago these were two of the worst teams in FBS football. Now with wins over UNC and Clemson, two respectable squads, both UVA and MD have submitted their names into the ACC pit of mediocrity. Virginia backed up their 16-3 win over UNC with a 47-7 thrashing of Indiana while Maryland returned to earth by getting ran off the field by Wake Forest. UVA appears to be in full blown "save Al Groh" mode; no reason the crusade should stop against the hapless Terrapins.
Miami @ UCF
The Canes are continue on the "easy" part of their schedule but expect UCF to be fired up to take on one head of the Sunshine State Triumvirate. Miami captains their own BCS ship of destiny and this is the second possible out of conference let down. After FAMU proved no contest for the Canes, Shannon must have his squad focused to avoid being nipped by a team that wants a piece of the Miami spotlight.
Virginia Tech @ Georgia Tech
The Techs both enter off wins; GaTech's win was a thrilling offensive shoot out with FSU where no one could stop anyone while VaTech comes off an ego bruising beat down of BC. The Wreck's option attack is rounding into form as their rolling up big numbers including Nesbitt showing he's capable of throwing downfield. Hokie-Hi has their offense clicking with Ryan Williams, Danny Coale and Dyrell Roberts growing into success and Tyrod Taylor maturing before the college football world. Bud Foster's defense will be, as they always are, prepared superbly to shut down Paul Johnson's attack.
The Big East posts four contests this week as the eight team league eases into their conference schedule. Taking center stage will be the Thursday night match-up of the league's two undefeated teams; Top Ten Cincinnati taking on under the radar South Florida squad.
Louisville @ UConn
The 'Ville finally got their first FBS win while UConn enters the game coming off a heart breaker; squandering a fourth quarter lead to Pitt. To return to the Big East race with one loss UConn has to beat Kragthorpe's unit. Randy Edsall and company are facing a desperate group with Krags fighting to save his job and the team trying to get back to a bowl game. Desperation aside, the UConn group is better coached and more disciplined.
Marshall @ West Virginia
This interstate showdown has lost much of the luster associated with it in the 90's; as the Mountaineers have risen to the national conscious while Marshall has slowly disappeared from the map. WVU has serious turnover troubles but they also possess too much speed and talent to be truly tested by the Thundering Herd.
Pittsburgh @ Rutgers
Bill Stull emerged as a solid FBS quarterback while the running back Dion Lewis shows that LeSean McCoy isn't the only back capable of toting the rock for 20+ carries a game. Rutgers regrouped nicely after the season opening, 47-15 throttling at the hands of Cincinnati. Pitt needs a win in Piscataway to move closer to Cinci while Schiano must win to give Rutgers any shot at a piece of the Big East title.
Cincinnati @ South Florida
Tony Pike and Mardy Gilyard are becoming household names for the true college football enthusiast as Brian Kelly and the Bearcats move up into the national Top Ten. USF freshman quarterback BJ Daniels looks to prove he's capable of replacing Matt Grothe. Daniels is coming off his break out performance against Syracuse where he threw for over 200 yards, had a passer rating of 180.36 and two touchdowns. Both defenses will have their hands full as two dynamic offenses square off in Tampa.
On the Non-BCS slate this week three games truly stand out as Boise State faces their biggest test since Oregon, TCU stares down the barrel at a trap game and Central Michigan can tighten their stranglehold on the MAC West.
Boise State @ Tulsa
The Broncos head down to Oklahoma to take on the Golden Hurricanes and their high powered offensive attack. Outside of the shutout in the OU game Tulsa is averaging 41 points a contest while Boise State is only surrendering 14.4. For Boise State this is another chance on prime time to show the nation that they belong in the conversation with Florida, Alabama and Virginia Tech. Should the Broncos flounder; either lose the game or have a poor showing, Virginia Tech won't be the last team to leap the Blue Turf Warriors.
TCU @ Colorado State
The Horned Frogs have clawed their way up to #8 in the Coaches Poll and unlike the soft schedule of Boise State they have two ranked opponents in the coming month. This game against the Rams is before their first contest, a date in Provo with #18 BYU. A let down in Fort Worth would crush TCU's BCS bid hopes so Coach Gary Patterson has to have the team ready to fire on all cylinders in this MWC match up. After last weeks close call against Air Force the Horned Frogs should be focused on the task at hand, not looking ahead to the Cougars.
Central Michigan @ Western Michigan
The Chippewas, after losing their opener to Arizona, have ripped off five straight victories with quarterback Dan LeFevour leading them in passing and rushing. Western Michigan, at 3-3 has struggled out of conference and dropped their MAC opener to Northern Illinois in blow out fashion. However, the Broncos did hang 58 on Toledo last week, are 2-0 at home and are looking to end their three year losing streak to the Chippewas. If LeFevour is able to sweep the Broncos for his career he'll go a long way toward pushing the CMU program towards the Top 25, keeping them in the hunt for the MAC title and elevating his NFL draft status.