Lane Kiffin To USC: Initial Reactions
It would appear that Lane Kiffin has just been hired as the coach at University of Southern California. Chris Low the SEC Blogger at ESPN was the first to report the hire which was confirmed by ESPN's Joe Schad and friend of the program Bruce Feldman wasn't far behind according to ESPN. So the boy wonder, hot shot coach who stirred the pot oh so well in the SEC only lasted a season before taking the best job on the west coast. Pete Carroll's departure left a massive void at USC and Kiffin is returning to Troy to fill the King's shoes.
So what does this mean for USC, Lane Kiffin and for Tennessee?
USC is getting exactly what they need; a young face in LA that understands the culture of the Trojans, embraces the lifestyle in LA and welcomes the recruiting challenges that lay ahead of him. Kiffin is going to work tirelessly to stoke the somewhat smoldering Troy flame back to an uproarious bonfire. He's got a taste of the SEC and that will only help him to grow the Southern Cal culture.
Read more for what this means to USC, Kiffin and Tennessee
For the Trojans this period is about maintaining excitement after a 9-4 season, losing their coach and seeing their stars such as Taylor Mays, Joe McKnight, Stefon Johnson and Damian Williams go pro. Lane Kiffin, as we've seen from his in the one year stint in the SEC, is a man capable of keeping the cameras swirling around his program. Not for the right reasons everytime but the Vols were always in the public eye.
Kiffin will likely bring his dad and at least a portion of the staff; hopefully Ed Orgeron, to Los Angeles with him and that means recruiting. They'll pour hours into rounding up the west's elite talent and with their firmed ties to SEC country you better believe that they will be looking to the south as well.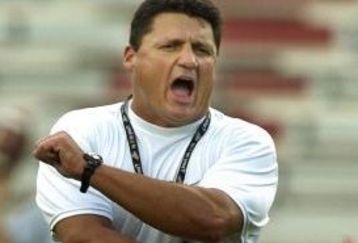 In the case of Lane Kiffin this begs the question why. Why would Kiffin leave Tennessee after one year? Why would Kiffin head for a job that appears to be staring down the barrell of sanctions a la Miami circa '95?
The first questions pertaining to leaving Tennessee seems to be a no-brainer. Kiffin's roots are on the left coast. He made his biggest break in coaching and recruiting at Southern Cal and, while Vols don't want to hear it or believe it, USC is a better job than Tennessee. While he may be labeled a nomad for now signing up for his third job in as many years the fact is he has upgraded each step of the way.
To me the sanctions question is the most interesting of the two. The only successful, sanction heavy, rebuilding project in recent history has been the job Butch Davis did at Miami. In taking the job he, similar to Kiffin was a young up and comer with some NFL experience and a prior track record at the university. Davis cleaned up Miami's image, stocked the coffers with talent and found a way to win despite having scholarship restrictions.
Without knowing the terms of the impending sanctions, yes we are all assuming they're coming, we cannot say what Kiffin is up against. However, we do know that Kiffin has struggled mightily with secondary violations, committing six in his short tenure at Tennessee. He's come under fire for the use of hostesses, simulated game atmospheres and contacting recruits. For a man who already has the NCAA watching his every step taking over a program with the ominous clouds of sanctions looming overhead seems like a recipe for disaster.
While Kiffin and USC could come out smelling like roses here the biggest loser is obvious; Tennessee. Their program was just resurrected from the land of the boring by Kiffin and now they must go through the same dance they did a year ago; albeit with less time, less of an idea of who to target and no foreseeable contingency plan. Not only do the Volunteers lose Rico McCoy, Eric Berry, Dan Williams and Montario Hardesty but they also now are going into 2010 without Lane Kiffin and likely to join him are Orgeron and Monte Kiffin.
Who do the Vols go after?
Names on the list will and/or should include Bud Foster, Butch Davis, John Gruden, Chris Petersen, Gary Patterson, Will Muschamp and Randy Edsall. Tommy Tuberville is probably wishing that he waited a week before taking the Texas Tech job; but if Tennessee wants Tubs they can definitely afford to buy him out of Lubbock.
As it stands right now Mike Hamilton should be on the phone with Chuck Neinas trying to find a way to get Foster, Davis and Tuberville to campus soon.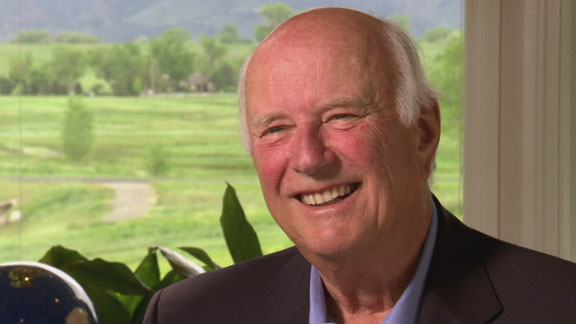 This offseason has already seen coaches fired, hired and now with the resignation of Pete Carroll coupled with the hiring of Lane Kiffin we have the first and most juicy tidbit of 2010's young offseason.