College Football Festivus 2k11: Where We Air Our Top Five Grievances
Happy Festivus y'all! That's right on December 23rd we all take the time to celebrate the holiday that Frank Costanza brought into our homes on the greatest television show ever; Seinfeld. While we don't exactly have the pole the other two facets of this holiday, the airing of grievances and the feats of strength will be properly observed this year by your fearless leader.
Don't know about Festivus? Shame on you but brush up on what it is all about:


The feats of strength will be taking place at my best friend's house for their Christmas party and that means lots of me getting embarrassed in arm wrestling, real wrestling and probably some real fighting should the night escalate in that fashion. Being the smallest out of all of your friends has it's downside, basically everything. Sadly you will not see that part but you can at least chime in with your top grievances for this 2011 college football season!
We've all gone through another season and honestly there is so much that really chaps my ass; the spread offense in its various forms, people telling me how I'm supposed to react to something and so on and so forth. Overall I've been a pretty surly guy for most of the season as stuff sticks in my craw.
Luckily days like today exist. Well "day" like today exists so here's my list of things that have just absolutely disappointed me in the college football world.
Number 5: Winning The Presser
We got into this today when I hit on the Paul Chryst press conference and how he won me in that presser the way a coach should. Chryst was calm and confident in the presser and no he didn't exhibit the super terrific awesome fun time mega quotes like Todd Graham or the energy of Will Muschamp he did say the things that he needed to say.
Correction, the things that his players needed to hear. If winning the presser is what you're worried about then you're missing on some damn good coaches. Chryst is a guy I'll be rooting for, he's football motivated. A lot less blowing smoke up Joe Fan's ass and a lot more about he'll prove his worth on the field on Saturdays.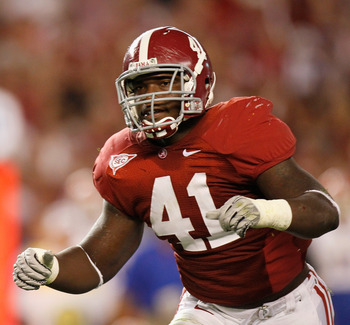 Number 4: Oklahoma State Is Better Than Alabama
I've seen the argument used because a large faction of folks did not want to see the rematch at any cost but then there apparently are folks who actually believe that the Pokes were better than the Tide. To me that just is crazy. It seems as though they didn't actually watch the teams play. Oklahoma State is better than Alabama at exactly one thing; throwing the football. That's right, they're better than the Tide at tossing the big skin. They're not better at running the football. They're not better at stopping their opposition from running the football. They're not better at stopping the opposition from throwing the football.
So to say Oklahoma State is better is essentially to say that even though they're only better than Bama at 1 of 4 facets of the game the 1 facet, throwing the ball, is enough to make up the other 75%. Yeah, good luck with that.
"But Oklahoma State's defense has a sick turnover..." yeah, I'm getting to that
Number 3: All Turnovers Are Created Equal
This is the idea that has irked me for a long time in the grand scheme of "football observation." There are certain turnovers where your coach gets excited because everything he drew up worked perfectly. There are other turnovers where your teammates and coach just stare at you because you climbed the ladder or laid out or forced an amazing fumble.
Then there are the infuriating, head scatching but hey it worked moments on the football field. The fumbled snap that somehow doesn't get kicked around and the nose tackle falls on it as the center whips his ass. The screen pass thrown right to a linebacker because he wasn't even lined up in the right spot before the snap. The interception grabbed by the safety who is four yards behind the receiver but catches a ricochet.


They're not all the same folks. Don't treat them as such.
Number 2: Goalline Shotgun Plays
Let's step into the mind of a Mike Felder...A team has the ball on their 32 yard line, the quarterback throws a beautiful seam route to the slot man who gets dragged down inside the five. Ball spotted at the two. Now what? Well of course you take the ball from the two, throw it between your legs to the seven and then try to go seven yards instead of just the two yards you needed to start with.
Sounds brilliant right?
I hate it. Teams fight their butts off to get close to the endzone then, because of a stupid offensive system, they decide the best way to score six is to make their job harder. This is just dumb. Dumb. Dumb. Dumb. Get your hands under the center and plow forward for the six feet to get into the endzone. Or hand it off and let your running back coming down hill get the six points for you.
Number 1: Talking To Recruits
This is a two pronged issue here and I'm not even talking about the whole NCAA and possible violation angle when I make that statement. For starters there is the most basic, and I choose this word with the utmost care, creepy element of it all. Random adults, male and female, contacting and/or monitoring high schoolers who they have interest in. Right? That's it at the base level, correct? But, I'd love to hear someone explain it another way.
The second prong is what is said, the way folks ultimately come unglued when a 17-year old doesn't pick them, or just changes their mind. Check out friend of the program ParadigmShift35 who took the time to highlight some real winners on the human scale. Basically it's sick and needs to stop. Definitely think this should be on all of our lists for things we want to see stopped for 2012 because as social media becomes more influential this isn't going to go away by just ignoring it or giving the crappy, we can't stop the morons, excuse.