Wednesday Live Chat: UNC Heads to NCAA Meeting, BCS Rankings & Slate of Eight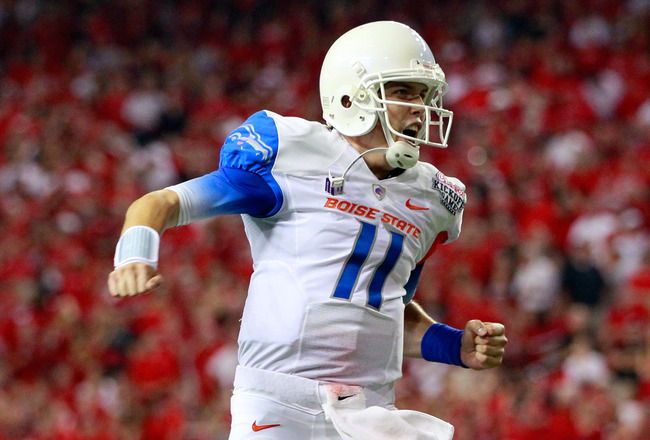 After a little time off thanks to the work going on over at Charlotte Preps, which is the other job that I have, the Wednesday Live Chat is back!! This week we've got a lot to talk about as we have fantastic finishes a week ago in East Lansing and Norman plus the new BCS rankings are causing quite a stir. Does Boise State belong in the title game? Who knows but we'll definitely get into it in the chat this week as there are plenty split on the Broncos, Stanford and the possibility of a Bama-LSU rematch.

We'll also try to touch on the great piece from Andy Staples about UNC's troubles and the return of John Blake to the spotlight. Coach Blake is supposedly going to show up in Indianapolis to go before the Committee on Infractions along with the rest of the Tar Heels' party and how that goes should be mighty interesting.

As always the Slate of Eight will be up for discussion as this week's games are posted for your listening enjoyment on the site. Everything from "who wants to win the Big East" and "is Clemson for real" to "how does Wisconsin rebound" and "how legit does Bill Snyder have the Wildcats" will be hit on.

THE CHAT GOES LIVE AT 7PM EASTERN FOLKS! That's ample time to talk some football before we all get into whatever awesome television shows come on tonight.



Sign up for the email reminder if you must but remember to get to the chat as we shall be dropping football nuggets all over the place. There will be jokes, there will be some games broken down and there will be bold predictions. If you can't make the chat send some thoughts on the twitter.