ESPNTriangle & 620 The Buzz: ACC vs SEC In The NFL Draft Plus We're Talking Playoffs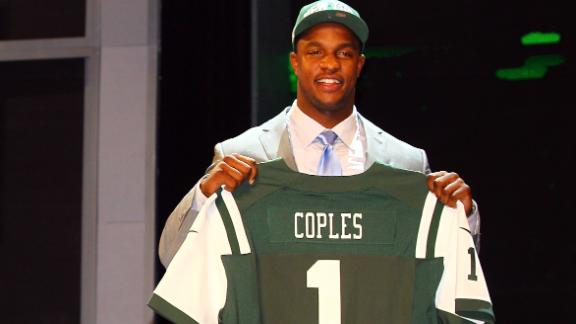 Things are still rocking and rolling at the mothership but we've got a Tuesday treat for you all via the radio waves and the miracles of podcasting. I joined The Insiders, Mark Thomas and Mike Maniscalco, to talk about the ACC, the SEC and the NFL draft. The ACC is not devoid of all talent but even as the league's NFL draft pick numbers remain among the nation's best, the teams cannot get wins on the field. Obviously I have a brilliant plan on how to fix this, it involves a time machine and will never happen.

Then, of course, we talk about the most recent development on the college football landscape. A PLAYOFF IS COMING AND OMG IT IS GOING TO BE SO FREAKING TOTALLY AWESOME AND BETTER THAN EVERYTHING EVER!! Have a listen as I thrust and parry my way to not embracing this change for anything but more ways to complain about college football for everyone. Mark my words people, you will not be happy!

But in all seriousness, there are some issues that still exist and playoff or not they need to be addressed before we can call this next step a solution. As always, a great time on ESPN Triangle with the guys from 620 The Buzz.

Thanks to my man Josh Goodson for getting me the audio so quickly.


To listen to the show click here or subscribe to one of the methods listed below.
If you want the podcast you must subscribe to the Feedburner , but if you want to subscribe to the blog please use the RSS Feed. This is for iTunes to be able to archive the shows. You can also search for "In The Bleachers"on iTunes and subscribe to the podcast that way.
Blackberry users like your fearless leader can paste this link into the "Add Podcast Channel" option when you download the Blackberry Podcast App.

Got a question? Email it in to InTheBleachers @ GMAIL (dot) COM
Yes, we're on the Google+ so find "+Michael Felder" on there and we'll get you in the ITB Circle!

Hit us up on Twitter @InTheBleachers!